The new Motion Picture Club creates their first short film
May 24, 2023
Member of College of the Desert's newly established Motion Picture Club discusses what it took to create the upcoming film, Retribution. Created this past semester, with around 100 members, the club pursued its idea to create COD's first short film.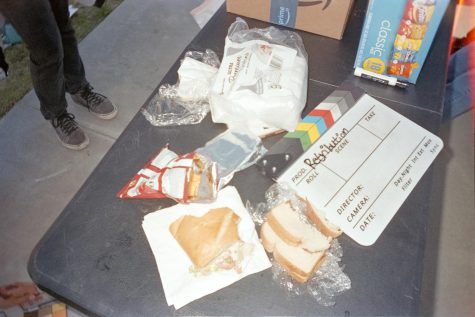 Originally, "Retribution" was composed for a short film completion, but for the film's justice, it was decided the process would not be rushed and expanded film time. Over two weeks, Motion Picture Club president Rigo Vasquez, director JJ Espino, and vice president/director of photography/producer Lauge Bacca met daily to work on the script. The club began filming during spring break for three days with eight-to-ten-hour shoot days. Bacca mentioned she did not know how exhausting it was until she finally laid down at the end of the day, "It was a lot of work, but worth it," she said.
Bacca and Espino emphasize how important pre-production was in making the film, "That is one reason why "Retribution" worked so well because we had a lot of pre-production," Bacca said. Espino added that pre-production consisted of storyboarding, auditioning, script tweaking, and location scouting, among more tasks.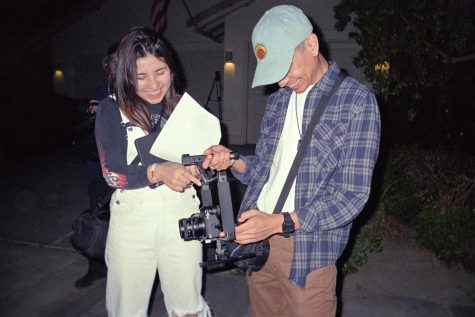 Throughout production, the crew faced complications. Retribution's leading actor tested positive for COVID, thus needing to fill in the spot quickly and make changes in other areas. Espino explained how issues would come with filmmaking and is expected. The director also shared how he always learned to cast understudies if a similar issue happens again for future films, as it relieves a significant amount of stress. Another issue the team faced was a scene where a home would be vandalized, however, did not work out with the homeowner. Espino explained how the crew used angles and techniques to execute the scene's vision.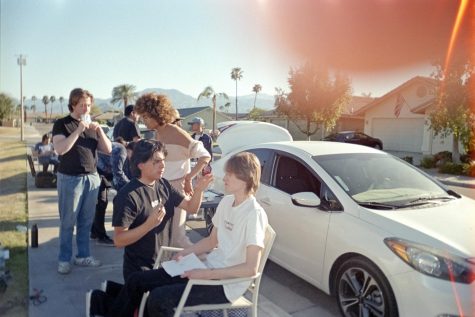 Despite these struggles, the team found resolutions that worked out in the end, especially in a time-sensitive manner. Bacca shares, "Problems will arise, and you will just have to deal with it. There's no point in stressing out or complaining,". Espino also shared how he enjoys learning about struggles other films deal with because it builds character in the film. With support from one another, the team overcame unexpected obstacles.
The team enjoyed filming Retribution, stating the process was fun while surrounded by a nice environment with many people willing to help. Bacca describes how much effort is put into filming, especially with a bigger team, "Working on a big set makes you realize film-making is a collaborative process. It cannot be just a one-person process." With support from funding and the help of each member, the club completed production and now awaits the release of "Retribution" in June at Palms Springs International ShortFest.  
As for the future of the Motion Pictures Club, vice president, Bacca, hopes the club will grow as it has a place for every student, whether acting, filming or make-up, providing a range of opportunities and a great support system. Director Espino adds, "We have just started and done so much. It makes you hopeful of what we can accomplish,".
For additional information, screenings and upcoming events, follow the Motion Picture Club on Instagram @motionpicturescod.