COD continues online learning into fall semester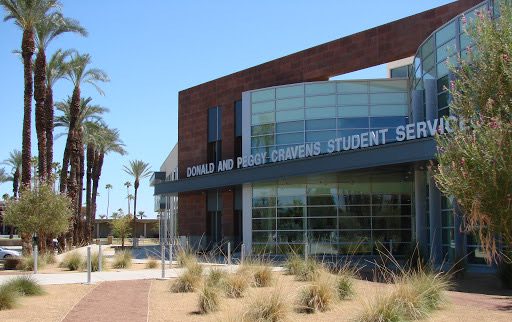 The College of the Desert fall semester has officially been moved online amidst the COVID-19 pandemic that closed all schools in March. The announcement was made on May 1 in an email to students.
Summer courses will also be available online only.
"I am so proud and appreciative of the dedication, work and persistence each of you has shown during this time of pressure and uncertainty," said COD president Joel L. Kinnamon in a letter to students," While there remains much work to be done, the college is committed to adapting and providing you the essential support and services needed to meet your academic goals."
Registration for the summer and fall courses is also currently ongoing. Students can select courses that are either synchronous or asynchronous.
Synchronous learning classes will be conducted online with students joining conference calls with their professors for instruction. Asynchronous learning classes will include pre-recorded instruction videos where students interact less with their professors.
Due to the closure of schools, in-person classes for the spring semester have already been moved online. Students have been completing assignments online and participating in lectures through Zoom.
"College of the Desert has mobilized quickly to do our part to mitigate the community spread of COVID-19," said president Kinnamon on the same letter, "However, we know that your education and career pathways, as well as your daily lives, have been disrupted."
To help assist students, federal money will be distributed to qualifying students through the CARES Act. The school stands ready to distribute these funds as quickly as possible and will keep students informed.
Students who need resources to help them complete online coursework can visit the school website to see how they can access computers, hotspots and textbooks.
Additionally, COD has counseling and health services available for all students as well.  The hotlines include:
Behavioral Health CARES Line               (800)706-7500
Substance Use CARES Line                     (800)499-3008
24/7 Mental Health Urgent Care            (442)268-7000
The college is actively working to create a recovery plan. A COVID-19 response team has been assembled with college personnel to help outline the plan. The team will determine how the college can open when it is safe to do so. The recovery will follow all public health and state orders while occurring in phases over several weeks and months.