Aaron Judge hits 62nd homer
With Judge's 62nd Home Run, he stands at the top of the AL
All rise, on Tuesday night Aaron Judge hit his 62nd home run of the year against the Texas Rangers, vaulting himself past Roger Maris for the most home runs in a single season in the American League. Judge's home run puts an exclamation mark on a remarkable stretch that had the whole sports world on the edge of their seats.
Judge's homer, however, gives him a very confusing and controversial: the home run king who did not play in the steroid era. Judge became the fourth player ever to hit at least 62 homers in a season. The others that have accomplished this feat are Barry Bonds (73), Mark McGwire (70 and 65), and Sammy Sosa (66, 64, and 63). These three all played when substance use was not tested at all.
When Judge hit his 61st on Sept. 28th, he still had plenty of chances to have his crack at history. Judge would be given his chance to make history in New York, but Baltimore pitched to the slugger very carefully as Judge would walk five times and strike out six times during the series.
This gave Judge his final chance during the series against the Texas Rangers. In the second game of a doubleheader, Judge led off the game with number 62, a 391-foot blast off a 1-1 slider from Rangers starter Jesus Tinoco. Like he did so many times, he took his trot around the bases, however, a relief was lifted off his shoulders as he smiled while jogging to first. Judge then greeted his teammates at home plate and hugs were exchanged. Judge was then promptly removed from the game in the third inning and gave Judge was given a much-deserved ovation.
"It's a big relief," said Judge. "Now everybody can probably sit down and watch the ball game".
Judge has not only been hitting home runs at an incredible pace, but he has also put together one of the best offensives seasons of all time. Judge currently leads the American League in home runs, RBIs, and is second in average. What makes this season this incredible is Judge is compiling these numbers at a time when pitching is dominating baseball. He has been able to accomplish this feat in a year where average fastball velocity is the highest it has ever been. This in turn has led to the lowest league-wide batting average and highest strikeout percentage.
To make this even sweeter for Judge, he turned down the proposed $200 million from the Yankees at the start of the season, believing he should be paid more. This bet on himself was certainly worth it, as Judge will enter free agency with almost a certain chance to earn a contract north of $300 million. The only knock on Judge was that he was an injury-prone player and he is not able to finish a whole season. Doubts have been erased as Judge has played 157 games this season. He will be worth every penny for whichever team he chooses to play for.
Babe Ruth and Roger Maris are the only other players in Yankee history to reach 60 homers or better in a single season. That being the case, Judge has cemented himself as a Yankee legend and will be compared to some of the all-time greats of the sport.
"Getting the chance to have my name as great as Roger Maris, Babe Ruth, those guys," said Judge. "It's incredible".
While Judge's season is one of the most impressive offensive seasons ever, he still believes that Bonds 73 is the record. This still does not take away from the feat of hitting 62, as he has been the only one to break the record in over 30 years since the steroid era. Roger Maris Jr. even chimed in and says Judge should "be revered being the actual single-season home run champ". Maris Jr. said this before Judge hit 62, but he believes that Judge should be the true home run king after Tuesday night.
Home run king or not, this season from Aaron Judge was one of the most impressive offensive showings in MLB history. Now Judge looks to continue to add to his resume by looking to win his first World Series title
Leave a Comment
About the Contributor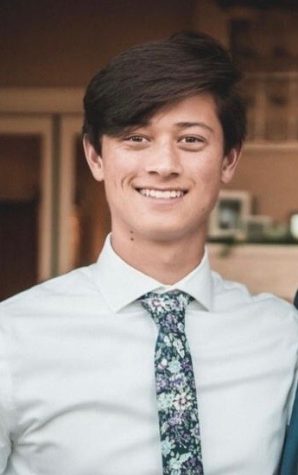 Ethan Penrod, Sports Reporter
Ethan is a journalism major. This is his second year at College of the Desert. While being a member of the baseball team, he looks to blend his sports...