California Community Colleges support DACA students
The California Community Colleges system hosted a virtual media teleconference on Oct. 6, 2022. Interim Chancellor Daisy Gonzales, PhD., provided updates on the status of Deferred Action for Childhood Arrivals (DACA) students and what the latest federal court ruling means; undocumented immigrants have access to drivers licenses, ID cards and medicare in California, Associate's degree for transfers program and the expansion of the Baccalaureate Degree Program. Gonzales invited California community college student newspaper and radio reporters, editors and student advisors to share the updates.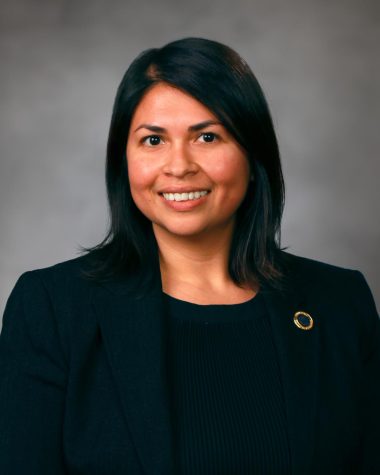 Daisy Gonzales made a clear statement pro DACA students when she mentioned the newest DACA Federal appeals court ruling. The judges found the program as unlawful and ordered a review through the Biden administration to make revisions to protect and fortify the policy. Gonzales reported that all the segment leaders in public higher education came together. They send out a clear message that California Community Colleges, the University of California and Cal State University are standing with the DACA students. She said their mission has not changed. Gonzales said, "Every single student is welcome, and we will serve every single student that comes to our doors. We will continue to ensure that all of our students, but particularly our undocumented students, feel safe and supported [especially after the last federal court ruling]."
Community colleges serve a large percentage of students who are undocumented students (bill AB 540). Students who fall under AB540 and who have attended high school in California are exempt from paying nonresident tuition in California public universities. Those students find an opportunity for higher education at California's community colleges. When it comes to this issue, California's community colleges have a lot to lose if their DACA students do not have a clear pathway to citizenship. Gonzales further explained that the California Community Colleges worked together with the University of California and the California State University segment leaders to put out a clear message. The statement includes how troubling this Circuit Court of Field decision is for all the universities because a large number of California community college students will continue their studies at a four-year institution.
DACA recipients will not need to leave immediately, they can continue their studies under the DACA status. Whether it will be illegal or not will be determined by a court ruling at a future date. In the meantime, no new applications can be accepted, only those that already existed will be considered. Students who already have their status can continue but Gonzales urges every single DACA student to seek an extension as soon as possible. There will be lots of mistrust, but Gonzales encourages every DACA student that now is the time to renew. The students are not alone the whole California Community Colleges community and other forces are there to fight for the DACA students to be able to stay. Everyone should update their FAFSA and get in touch with the Financial Aid Department at their Colleges. More information can be found on Icangotocollege.com. There are all the topics about DACA; Financial Aid and how to complete the FAFSA.
Gonzales mentioned the AB 1766 bill was signed. This bill brings a big change for undocumented immigrants. Those decisions have an impact on the DACA students as well, she explains. It allows undocumented individuals in the State of California access to driving licenses and ID Cards. She further mentioned that Governor Gavin Newsom expanded the Medic package as well. That means that all undocumented immigrants from ages 24 to 69 will have access to health insurance. It is like a circle, from being able to access higher education, having a driver's license, and an ID card and being able to access health insurance as well.
The third update that Gonzales provided was about the associate degree for transfer. Most recently there were critical changes made as a result of legislation to help streamline most processes. Gonzales wants the students to know that now is the time to start planning for transfer through the associate degree for transfer. Students can gain a spot at CSU, or UC. HBC can use private, not-for-profit universities to complete their education. Between now and November 30, this is the application season. Gonzales points out that November 30th is a really big important deadline for transfer to most four-year universities for fall 2023.
The last update that Gonzales mentioned was the baccalaureate degree programs. These are programs that were allowed in a pilot status in the State of California. She explained, "recently, in the last legislative session, a bill passed that allowed the Board of Governors to open up as many programs as long as we did not exceed thirty new bachelor's degree programs at our colleges every year. I'm excited to share that the Board of Governors met, and they approved three additional baccalaureate degree programs as a result of this bill." The bill stated it is not a pilot program anymore, as long as there won't be more than thirty Baccalaureate degree programs.  Gonzales is proud to announce that the Board of Governors approved respiratory care as a baccalaureate degree at El Camino College. Besides respiratory care, they also approved the automotive technology management baccalaureate degree at De Anza College, and they approved the research laboratory technology at Baker Skills College as a baccalaureate degree program. All together Students at California's community colleges can choose between 18 baccalaureate degree programs that are approved.
The California Community Colleges is the largest system of higher education in the nation. It is composed of 73 districts and 116 colleges serving 1.8 million students per year. California community colleges provide career education and workforce training; guaranteed transfer to four-year universities and degree and certificate pathways
Leave a Comment
About the Contributor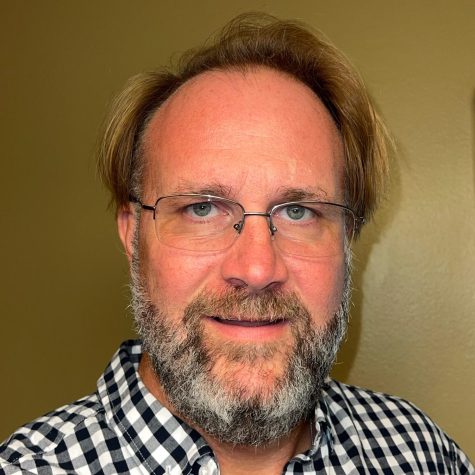 Carl Schoemig, Assignment Editor and Staff Reporter
Carl is an international student from Germany at College of the Desert, receiving his Associates degree in Mass Communication in Fall 2022. He is a returning...