Transfer Ceremony: Students honored for continuing their education
Students continuing their education at a four-year university were honored at COD's 18th Annual Transfer Ceremony last Wednesday, May 17. The event took place at the McCallum Theatre from 1 p.m. to 2:30 p.m. by 12:30 p.m., the theatre was packed with excited parents, family members and friends of transferring students.
The stage the transfers would walk on was decorated with several flower bouquets and a yellow and red balloon arch. Before calling the students' names to be recognized, Transfer Counselor Scott Cooper and Superintendent/President Martha Garcia each gave speeches congratulating and encouraging them to continue chasing their goals. Faculty weren't the only people who gave a speech. However, as COD student Natalie Upp also gave her own speech. Upp, who is transferring to UC Riverside, is a pledge student who took advantage of all COD's resources. She's a first-generation college student and was the Academic Affairs Officer for ASCOD. She plans to return to College of the Desert as a psychology professor.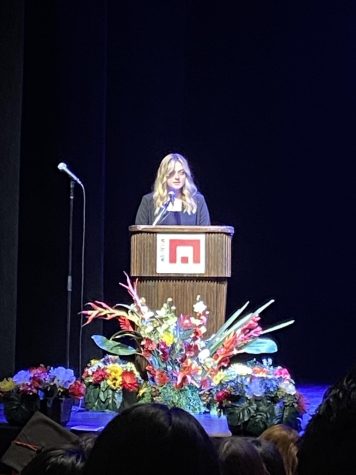 Each student was lined up by row and called up individually, where faculty announced which university they were transferred to and then given a transfer medal that they could wear at graduation. Students were not the only people honored at this event; many professors and faculty members were honored as transfer advocates.
Transfer Advocate Nominees:
Maria Herrera, Associate Professor, Counseling, EOPS
Tula Marin, Director, TRIO DSPS
Rubi Becerril Gonzalez, Temporary Full Time Counselor
Maria Avalos, Professor, Child Development
Dr. Senorina Saldivar, Professor, Counseling
Dr. Veronica Daut, Assistant Professor, Sociology
Evelyn Trejo, Associate Professor, Counseling, Veterans
Martin Flores, Instructor, Cybersecurity
Roger Griffin, Professor, California Indian Nations College/COD
Michael Gariety, Instructor, Physics
Felix Marhuenda-Donate, Professor, Computer Systems
Elise King, Professor, Counseling
Heather Benes, Professor, English
Kevin Dolan, Adjunct Professor, Psychology
Mary Eden, Instructor, Counseling
Leave a Comment
About the Contributor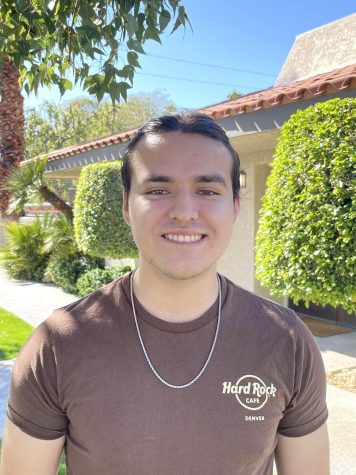 Dean Trombino, Sports Editor
Dean is a second-year student majoring in Journalism (AA-T) at College of the Desert. He has experience in print and broadcast journalism. He interns at...