NCAA Division One Football is starting its 2023 season with a bang oh many news-breakers happening during the off-season. One of the most notable is Colorado University(CU) getting a new head coach. The new head coach for Colorado University is a former NFL Star as well as NFL Hall of Famer and former head coach for Jackson State University Deion Sanders. Coach Prime and the CU buffs started their season off 1-0 with a defeat over Texas  Christian University who were going into the game and season ranked #17 and a 20+ point favor to win the game. CU would win the upset game with a score of 45-42. TCU would also be coming off a championship game appearance from last year. CU would be ranked #22 in the upcoming week.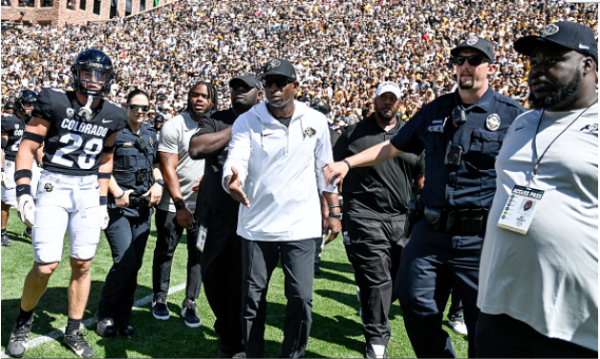 The college football season consists of 12 games being played in the regular season along with there being playoffs and bowl games depending on where each team is at the end of the season. There are four big bowl games which are:
The Rose Bowl being played in Pasadena, California
The Fiesta Bowl being played in Glendale, Arizona
Story continues below advertisement
The Sugar Bowl being played in New Orleans, Louisiana
The Orange Bowl being played in Miami Garden, Florida
The biggest game of the season is the College Championship game being played in NFL stadiums all over the country in January. 
There would be some very notable college names being put in the top 10 rankings going into this year's college season with the top 10 teams being: #1. Georgia, #2. Michigan, #3. Ohio State, #4. Alabama, #5. LSU, #6. USC Trojans, #7. Penn State, #8. Florida State, #9. Clemson, #10. Washington.
With being a top-ranked team in the country comes the ability to push out pro football-caliber players. With some schools having a better reputation than other schools. Here are the top 10 schools to have players getting drafted over the years.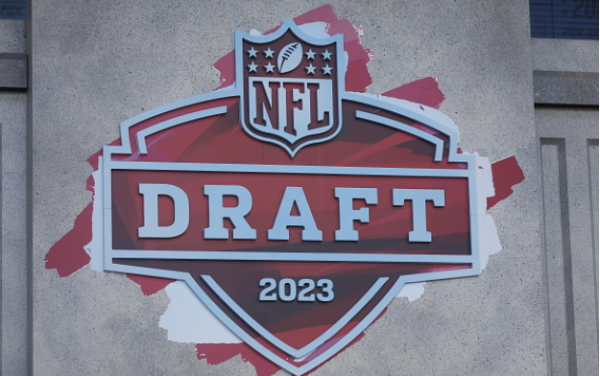 #1. Notre Dame with a total of 525 total draft picks.
#2. USC with a total of 523 draft picks.
#3. Ohio State with a total of 485 draft picks.
#4. Oklahoma with a total of 414 draft picks.
#5. A tie for fifth with Alabama and Michigan both having a total of 401 draft picks.
#7. Penn State with a total of 381 draft picks
#8. Louisiana State University with a total of 375 draft picks.
#9. Florida with a total of 372 draft picks
#10. Georgia with a total of 371 draft picks
With schools attracting so much attention comes rivalries One of the longest-lasting college football traditions. For some schools, these rivalries have lasted over 100 years. With some of the most noticeable and biggest rivalries being
University of Michigan Vs. Ohio State University rivalry dates back to 1897 with Michigan having the record lead of 59-51-6.
Alabama Vs. Auburn rivalry going back to 1893 with Auburn leading their rivalry record with 48-37-1.
Army Vs. Navy rivalry goes back to 1890. This game would not be an annual traditional rival game until 1930. This game would also be one of the military's biggest athletic events. With the Navy leading with a record of 62-53-7.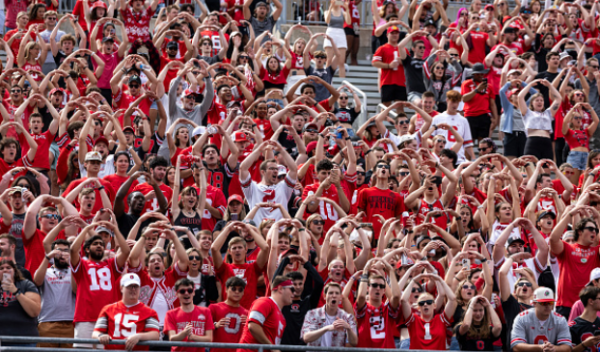 College football would have a huge fan base and loyal fans from all around the country. Not only does college football attract many eyes to their game whether that is in person or on TV. With some fans being lifelong die-hard fans. Along with the die-hard fans come the students, the most notable section of college football is the student section.
With 4 months of college football still to be played, there is so much more football that can change the ranking of many of these college teams. With key games being streamed on ABC, CBS, FOX and NBC.