Thoughts on Ben Affleck's "Air" From A Sneakerhead
Whether you are a cinephile, sports fan, or casual moviegoer, Ben Affleck's "Air" reaches all audiences as a human story. As a long-time sneakerhead and NBA fan, this movie was big for me.
As a kid, I got one sneaker each year: the Nike Cortez. The Air Jordans were what I had always wanted but never could afford until high school. Michael Jordan was almost a fictitious figure to me as I never saw him play live, but his highlights and mythology undeniably transcended all ages and generations. What drew me to Jordan was Nike's marketing of not just his sneakers but his legend. Air Jordan is the ad campaign that elevated one man from a basketball player to a deity.
I almost believed that Michael Jordan could fly, and this movie does a perfect job of capturing that feeling, yet, Michael Jordan is not present in the film. The film follows Sonny Vaccaro, a Nike Basketball talent scout, in his pursuit of recruiting a young Michael Jordan who had not even stepped foot on an NBA court. Vaccaro riskily banked Nike's entire basketball budget on the promising young star at the risk of his career. It paid off. However, this road to recruitment was not easy.
At the time, Nike was trailing behind Converse and Adidas, and Michael Jordan was widely known to be an Adidas fan. The film passionately portrays Vaccaro's instincts as a scout. What a belief in your vision and foresight can bring to fruition. While some scenes may have taken creative liberties for the sake of scriptwriting and storytelling, there is no doubt that the true story behind this film added to the mythology, changed the course of history, and birthed a legend beyond basketball.
Air is a sports movie, but it's not. Air is a Michael Jordan movie, but it's not. All of these factors combine to tell the highly compelling story of what it took to birth the greatest brand in all of sports and promote America's most outstanding athlete.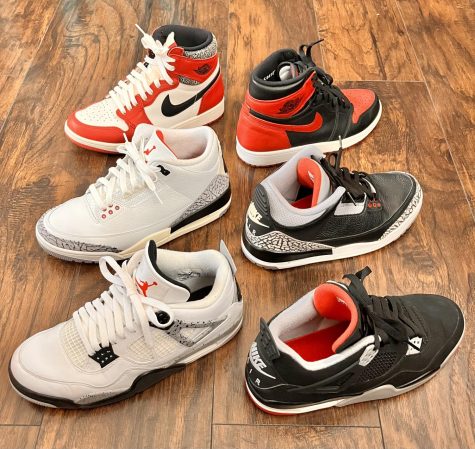 While the film is more about the story of Sonny Vaccaro's pursuit of Michael Jordan and less about the sneaker, I have to talk about the sneaker. Sonny Vaccaro had a vision of revolutionizing the way that athletes were endorsed. Before Jordan, players had endorsed their signature sneakers, but no player had been their brand. Walt Frazier was the first NBA player with a signature sneaker, but the sneaker was not built for Frazier. The Puma Clyde was a Puma shoe endorsed by Frazier but also not specific to him.
Vaccaro aimed to build the Air Jordan specific to Michael Jordan's needs as an athlete and designer, a level of control that no NBA player had ever been given. As Jordan progressed each year, whether it was his playing style, body changes, performance needs, or simply fashion input, Jordan controlled the brand's direction and had the final say in what we would see on the court and in culture today. From this, Air Jordan 1 was born.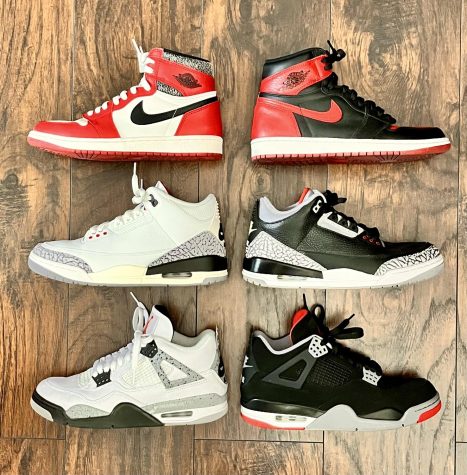 My favorite Air Jordan models are the AJ 1, 3, 4, 5, 6, & 11. Peter Moore designed the Air Jordan 1. The AJ 1 and Moore are the film's central figures and for a good reason. The AJ 1 has been the pinnacle of sneaker culture since sneakerheads have been a thing. The Chicago colorway specifically has been a hit from its conception. However, the Black and Red, or "Bred," colorway was clouded by controversy immediately. The Nike Air Ship, the wear-test model before the AJ 1 in the Bred colorway, was banned by the NBA due to its predominantly black and red upper at a time when teams were required to wear primarily white sneakers. Nike decided to use this ban as a promo and pay the $1,000 fine for each game that Jordan would wear the Bred colorway.
This act of rebellion rings loud for sneakerheads because of its sentiment. I wear sneakers in places that I am not supposed to. The only reason we are advised not to wear them comes from antiquated and prejudiced traditions. If I can dress up a nice and classic sneaker in a tasteful way, what is the issue? Nike's banned campaign for the Bred Jordan 1 establishes the same important sentiment of staying true to who you are. This trend did not stop with AJ 1. After Bruce Kilgore designed AJ 2, Nike enlisted the legendary Tinker Hatfield to take over the Air Jordan design process. Hatfield went on to design AJ 3 through 15, 20, and 23. But this movie is about AJ 1, so we'll wait to dive into Tinker until he gets his film.
On the surface, Jordans are just leather, rubber, and foam. But the stories and influence behind them are undeniable, and this movie provides just a peek behind that fact.
Leave a Comment
About the Contributor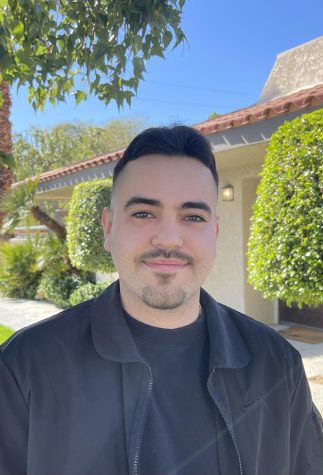 David Acevedo Ramirez, Sports Reporter
David is in his final semester at College of the Desert, majoring in Communications (AA-T) with a focus on Strategic Communication. Currently completing...