Indio mayor speaks at CODTalks in honor of Black History Month
The first black mayor of Indio (2021-22) and current city council member, Waymond Fermon, is the first speaker of the CODTalks program of the spring semester on Feb. 14, at the Cravens Student Services Center on the Palm Desert campus.
At the conference, Fermon shared stories about growing up in Indio, attending College of the Desert in the 2000s, and how his professional career led to becoming a council member, working in corrections, and eventually being elected mayor of Indio.
The event was organized by the College's Black Student Success Center in partnership with the Office of Student Life to continue the celebration of Black History Month.
Raised by a single mother and often the only black student in his classes growing up, Fermon confirms that obstacles were present, but his passion for working towards the greater good surpassed those challenges.
"It's like when you're driving," Fermon analogizes, "Don't look in the rearview mirror. Keep looking forward. Learn from the experience and move on. Move forward."
He attended and graduated from the first Public Safety Program Academy at College of the Desert and earned his title as a correctional officer at the Richard McGee Correctional Training Center outside of Sacramento, California. After graduation, he became employed at a Level 4 state prison — emphasis on Level 4 — and quickly gained skills in investigative services.
He is now employed at the Calipatria State Prison in Imperial County while working with local communities as a council member to keep youth from entering the incarceration system.
Fermon spoke to the audience about his advocacy for community-oriented law enforcement and vouched for local youth sports and academic pipeline programs. These initiatives are needed for at-risk youths in the Coachella and Imperial Valleys. Other issues within his agenda and the programs he has implemented are homelessness, domestic violence and aid for veterans.
His motivations for such an allusive professional and civil profile have been his family and friends. He talked about his mother's impact on his state of mind as being a positive and encouraging force carrying him to continue. She recently died of cancer in Feb. 2020.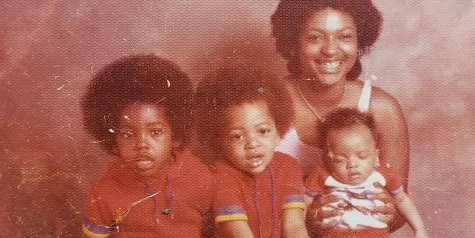 Fermon ended with a last thought, "If I can give this generation the same motivation my mother gave me, I am content."
Leave a Comment
About the Contributor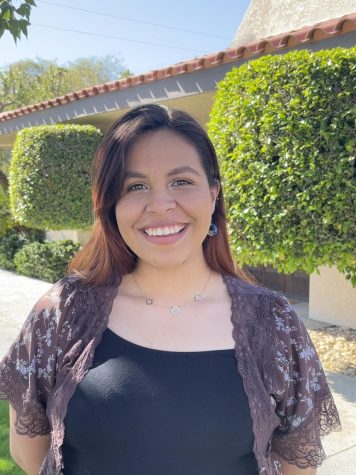 Cindy Chavez, Staff Reporter
Cindy is a first-year student majoring in Journalism (AA-T) at College of the Desert. Currently working towards her Associate's degree, Cindy plans to...