Plant science professors weigh in on California's superbloom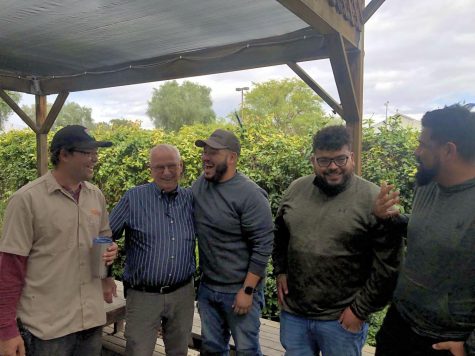 The state of California, after dealing with years of substantial water drought, is now prospering from heavy rainfall, hail, and even snow in some of its drier climates. Similarly to 2019, California will experience a statewide 'superbloom' and two COD professors from the agricultural department, Roy Short and Eddie Vaca, weighs in on what this could look like for the Coachella Valley.
By informal definition, National Geographic describes a superbloom as "an explosion of wildflowers that exceeds typical spring blooms." The term superbloom is non-scientific, but it is certainly a real phenomenon, and it's already shown up in the north and central valleys. For Southern California, specifically, the brightly-colored hills and mountainsides are visible in higher elevations and will fully bloom in lower areas within the next two weeks.
This begs to question of how the aftermath of all this rain will affect the Coachella Valley. Professor Short, from Morongo Valley, says, "On my drive back and forth [from the Palm Desert campus], I've noticed that many areas I drive by have copious amounts of different colors and types of wildflowers in areas where I haven't observed them in years past. Even though 2019 had a good bloom, this year is noticeably better." Where the flowers bloom, the tourists boom. Professor Eddie Vaca, elaborates, "The superbloom will attract a large number of tourists to our valley, it will be good for our local economy." What are the most popular flowers we'll see in this superbloom? Short says he's spotted an abundance of Purple Verbena and Desert Buttercups, while Vaca adds on California poppies, desert dandelions, and marigolds, "The variety of species will vary on location and the timing of the bloom," he states.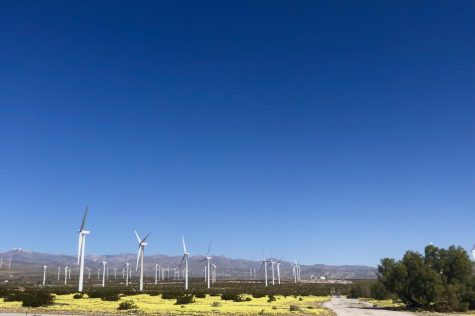 One thing to remember is that, according to the contrary information presented by CBS News, superblooms are not a once-in-a-generation event. "Superblooms can happen when the right conditions are present, which typically includes a combination of above average rainfall and cool temperatures, such have been the cases in 2017, 2019, and 2022," Vaca shares. It's rare, sure, but both professors agree superblooms usually occur within a cycle of 5 years and sometimes less. Short states, "Thinking back, I believe five years is a better sequence than a generational phenomenon. Adequate moisture and warmer soil temperatures are the keys to a superbloom." We'll see another superbloom in the near future, so we can cautiously avoid another herd-flocking Lake Elsinore 2019 incident and spread out elsewhere, because there are numerous options all over California.
Professor Short and Professor Vaca suggest where to see the superbloom in full. Short recommends Joshua Tree National Park and the National Poppy Preserve nestled in the Antelope Valley near Lancaster, Calif. Vaca seconds Short's picks but states that his personal favorite spot is the Anza-Borrego Desert State Park near the Salton Sea. With the superbloom ending in May, prioritize getting one or two more scenic drives, hikes, and walks in before the triple-digit summer heat takes place!
Leave a Comment
About the Contributor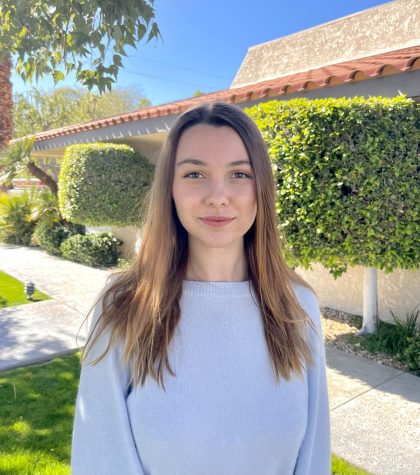 Holly Hinman, Editor-In-Chief
Holly is a second-year student majoring in Film, Television, and Electronic Media (AA-T) at College of the Desert. She has experience in print and broadcast...