Beyond Van Gogh: The Immersive Experience comes to the Coachella Valley
"There is something really hard about describing an immersive feeling. You have to be in the space, walk in it and let your body submerge in it," says Fanny Curtat, the art historian consulting Beyond Van Gogh: The Immersive Experience, a vital part of the exhibit's creative team.
Beyond Van Gogh is a traveling exhibit that brings over 300+ of Van Gogh's masterpieces to life with projection technology in such a magical way that it makes you feel as if you're inside a Van Gogh painting, running on a loop that lasts exactly 35 minutes long. "The fact that they are brought to life in this new way is going to be entirely different than any museum experience," said Curtat.
Paquin Entertainment Group started this project during the pandemic when Paquin reached out to Normal Studio in Montreal, Canada. Curtat said their goal was to find a middle ground between traditional art and projection technology. The process goes from selecting images to finding animators and motion designers to eventually bring each selected painting to life.
For older generations, there's something so unique and different about being inside the paintings you're already familiar with, but even better, this experience is additionally great for families to bring their little ones to get in touch with art and learn to appreciate it. "Kids get to be free in this space, run around, follow the brush strokes, and twirl," Curtat said.
Van Gogh faced many hardships during his life and was known for most of the dark tragedies he had to endure. Going into the exhibit, beauty takes the place of Van Gogh's hardships, so we see this man who found solutions and remedies to the darkness in his life and turned it all into beautiful works of art. We could all learn a little from that. "The idea is for people to see how relevant all of these things still are for a 21st-century audience," said Curtat.
"Coming here is about connecting with Vincent… this opens the door for people who might be intimidated by museums and shows how a 19th-century artist is still relevant to their own life," concludes Fanny Curtat. There's nothing like being in the presence of an original Van Gogh work of art, but Beyond Van Gogh's experience is truly magical and rich in knowledge, simply unlike any art exhibit you could experience. All that's left to be said is to prepare yourself to be taken away because it's more than worth it. Go get yourself some tickets and see it with your own eyes. The exhibit opened on Sept. 30 and concludes on De. 27.
The exhibit is open every day except Mondays at the Empire Polo Club in Indio. For more information and tickets, visit Beyond Van Gogh.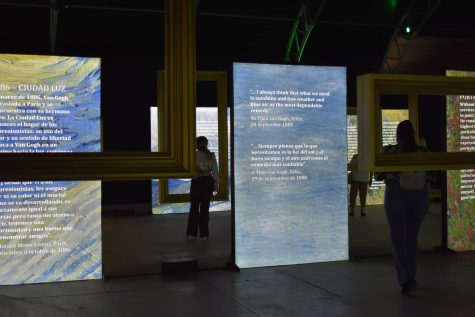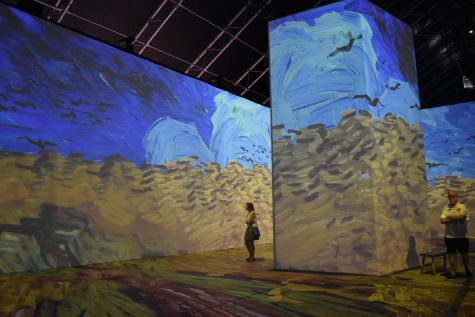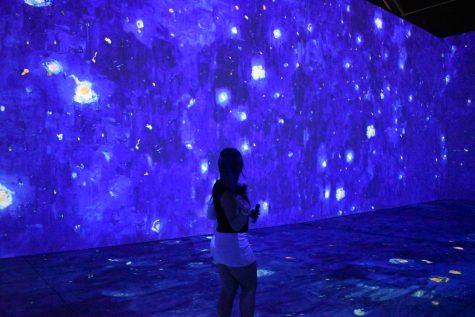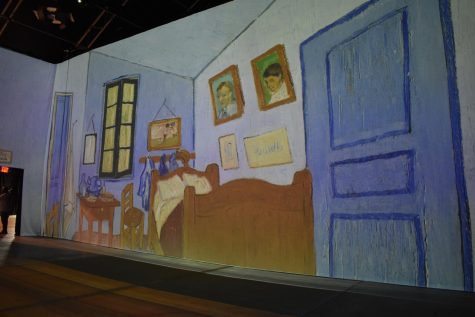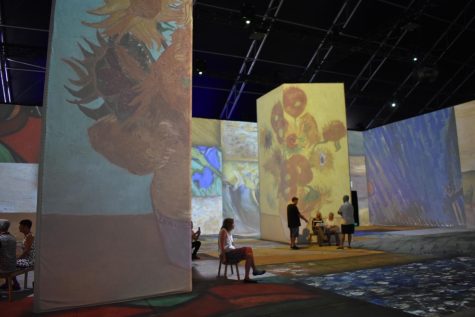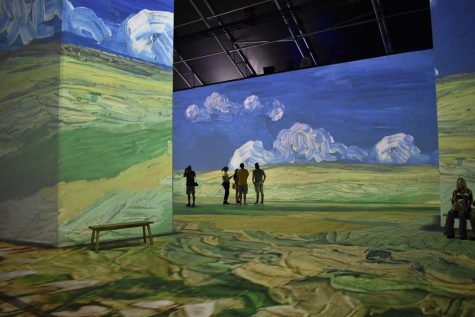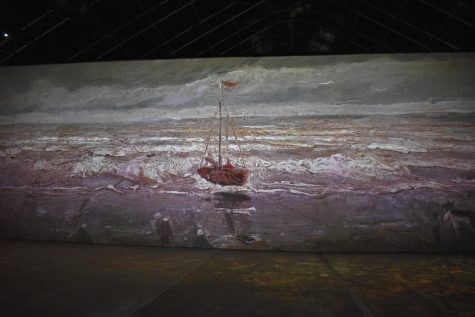 Leave a Comment
About the Writer
Fernanda Medina, Staff Reporter
I am a second-year journalism major at Cod, I plan to transfer after getting my associate's to hopefully Cal State Long Beach or California Polytechnic...