First annual Lunar Year Festival celebrates for the Year of the Rabbit
The valley saw its first annual Lunar Year Festival at The River in Rancho Mirage on Feb. 11. The event marks new traditions while celebrating old ones for Coachella Valley's Asian diasporas, vendors and festival goers.
Conducted by the Rancho Mirage Community Cultural Commission, this festival is the first for the desert. Performing acts and vendors from inside the valley, the Inland Empire, and surrounding areas shared the amphitheater throughout the festival, hosted by KESQ News Channel 3 reporter, Miyoshi Price.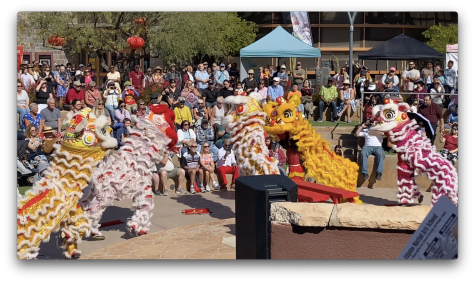 At 11 a.m., San Gabriel Valley's Chinese Cultural Association began the opening ceremony and performed its Lion and
Dragon Dance. The dance was an interactive act centering their sparkling two-person lion costumes and bright pink dragon line dancing to the beat of their drums.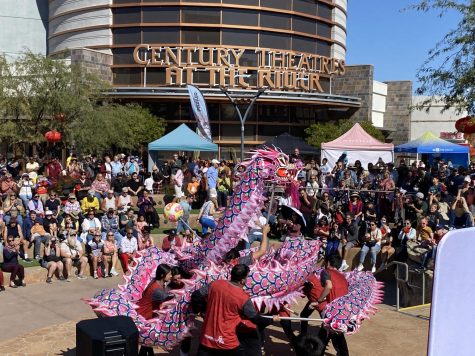 After their opening, the Commission highlighted a few names that made the event possible: Panana Night Events from Ontario, Commission Chair Sandy Traidman, and Rancho Mirage's Library. The Library's Director, Aaron Espinosa, received a special framed acknowledgment on stage from the Commission for the lunar year event and its importance for the city of Rancho Mirage.
Price took the stage to introduce the next performing act of the festival, Kozue Matsumoto. As Price introduced Matsumoto, the audience took in the sight of her instrument, the koto, and its delicate sounds as she tuned the instrument.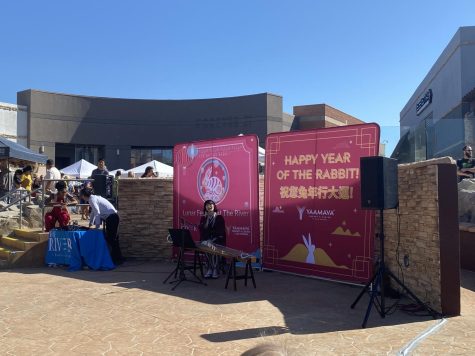 Following acts included Riverside's Filipino Martial Arts School, DJs Daytime Noon, and SK Jive.
Thousand Oaks-based shop, MSfit-rm, sold tees and apparel among other vendors at the event. They gave some insight into their specific community; owner Raisa Muraoka tells that her experience with Filipino-Chinese communities around them celebrates the lunar year well.
Crystal Realm vendor Danielle Franco had been introduced to the lunar year last year when she had the opportunity to sell her jewelry and products during Eastvale's lunar year festival created by the same company that curated this festival. She learned through the festivities that the lunar year's blessings "wards off negativity and brings in wealth."
Attendees shopped for lunar year stickers, potted plants, crystal jewelry, and boba graphic tees. Some sat down to enjoy the performances after the opening ceremony while grabbing quick bites from the River's many options across its strip.
Leave a Comment
About the Contributor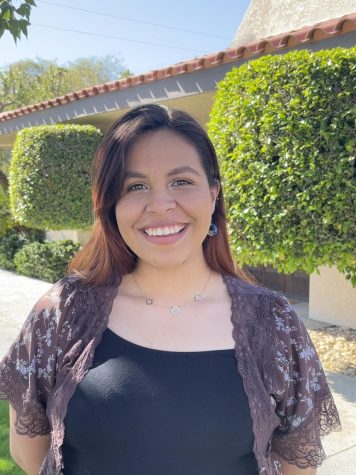 Cindy Chavez, Staff Reporter
Cindy is a first-year student majoring in Journalism (AA-T) at College of the Desert. Currently working towards her Associate's degree, Cindy plans to...