California Winter League brings players together
The California Winter League based in Palm Springs, Calif. was created by owner Andrew Starke in 2010 as a way to give young men another shot at making it to the big leagues. Starke is also the owner of the Palm Springs Power which play in the summer. The Winter League has been going on for 13 years with close to 50-70 guys a year getting signed as well as playing in independent baseball leagues. These men not only come from different parts of the U.S. but from all over the world. Some of those places are from Taiwan, Japan, South Korea, Australia, etc to come to play in a league that plays at a high level with the addition of a professional coaching staff and professional scouts.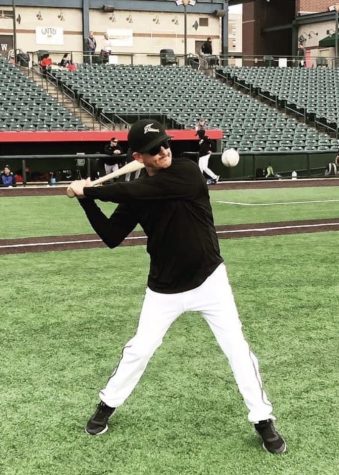 The California Winter League provides many connections for the players. All managers that are affiliated with the league are capable of signing players. One of those connections is Casey Dill who is an assistant coach at College of the Desert, a manager for the Winter League as well as a scout for the Winnipeg Golden Eye of the American Association an MLB Partner League, and also a former Atlanta brave and current Toronto Blue Jays scout. Casey has been working with the baseball league since 2012 and has been affiliated with scouting and being a coach since his late twenties. Casey was asked what his experience is like being a part of this league.
"I love it, this is to me baseball at its purest form," said Dill, "These are all guys chasing their dreams. These are all guys that dream to be paid to play baseball."
The journey of baseball is different for everyone. There are no two people that have the same path, the same accomplishments, and the same journey, but what they all have in common is the passion to play baseball at a high level. Micheal Barker and Travis Brunson, two players competing in the CWL, are prime examples of the different paths being driven by the same passion for the game.  These two ball players have stories about their journey in baseball and the reason they chose to join the winter league.
For Michael Barker, the league doesn't bring him too far from home. Barker is a 23-year-old left-handed pitcher from Ridgecrest, Calif. with a passion to play baseball ever since his early years of childhood. Before Barker found the Winter League he attended Vanguard University, then Juco Taft college then ended his college career with 3 years at Fresno Pacific University. Barker's journey consisted of playing under three different head coaches in 5 years along with a long break in between his graduation at FBU and playing in the winter league.
"You get guys from all over the place that show up every day to the field to play the game we love," said Barker.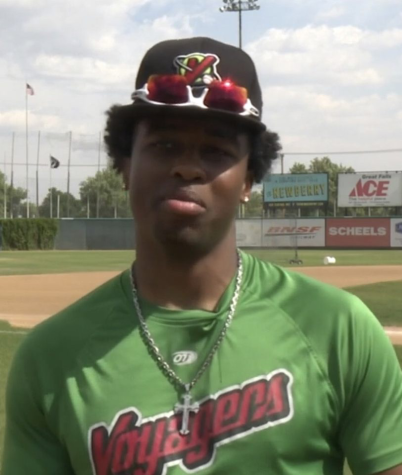 For others, the journey can take them farther from home. Tavis Brunson is a 24-year-old right fielder from Westfield, New Jersey. As for Brunson, his journey started off with 2 years at a junior college, then transferred to a Division 2 called Caldwell University. Brunson would be one of many college athletes that were affected by covid. Brunson would then play his fifth year at the same college where he would then go on to play in Montana with the Pinoneer league where he chipped a bone in his wrist where he was out for six weeks. He would then be released from the pioneer league after a year and a half this past July. This would be Brunson second year playing in the league with the hope of getting signed again to another league.
"Trying to get to the big stage and just really trying to see how far I could go," said Brunson, "Just seeing and hearing stories kind of inspired me."
The California Winter League gives one more chance to young athletes who are looking to reach the next level. The level of baseball was where as a kid one dreamed of making. The end goal for all these athletes is to play the game of baseball for as long as they can and that's what the Winter League provides. That one more chance that every ball players need to be looked at by scouts and professional organizations.
Leave a Comment
About the Contributor
Isaac Manaugh, Editor-In-Chief
Isaac is majoring in Journalism (AA-T) at College of the Desert, interested in sports journalism. He is the Editor-In-Chief this year., This is his second...