Riverside County Fair and National Date Festival draws crowds despite wintery weather
Every year since 1947, the Coachella Valley has been greeted with the Riverside County Fair and National Date Festival located on Indio's fairgrounds, celebrating the end of the annual date harvest. This event welcomed thousands of people from Feb. 17 to Feb. 26.
This year brought performances by Flo Rida, The Fray and even monster trucks, for those who love dirt and extra-large vehicles. On the grounds, people were welcome to go on rides, pick up some sweet treats, and see plenty of cute animals. Doors opened at 8:30 a.m. and closed at 10 p.m., but due to several severe weather warnings, these times were subject to change. Tickets started at $10 for general admission passes and entry for any of the shows was purchased separately.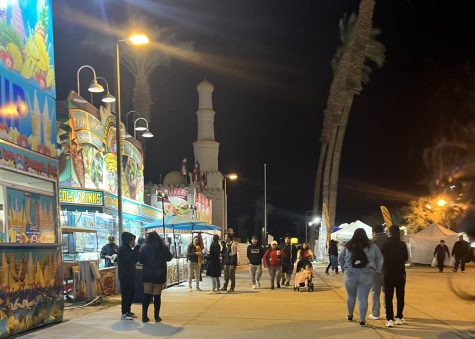 The monster truck show began shortly after 7 p.m. as they were still providing time for people to locate their designated seats. It started off with an introduction of the team as well as a freestyle motocross crew. Moving forward with the show, they performed a few practice runs and then began revving their engines and staging tricks. During the halfway mark, one of the truck tires, unfortunately, loosened, resulting in one of the member's time being cut short. Nevertheless, it was an adrenaline rush just to witness, and, rest assured, they will be returning next year.
The festival offered a wide variety of food options from gyros to carne asada tacos and sweet specialties stationed left and right to top the evening off. By observation, most people seemed to be enjoying the funnel cakes and fries. In addition to pleasing taste buds, merchandise vendors were selling hoodies, phone cases, and jewelry at decent prices.
At the very end of the visit, there was a must-see train exhibit showcasing our railroad station in the Coachella Valley right near the exit. Art pieces were showcased aside in glass cabinetry that represented the many diverse cultures and backgrounds the desert extends.
The Riverside County Fair and National Date Festival is a great place to hang out with friends and enjoy yourself. Tickets will go on sale for the 2024 fair early next year at www.datefest.org.
Leave a Comment
About the Contributor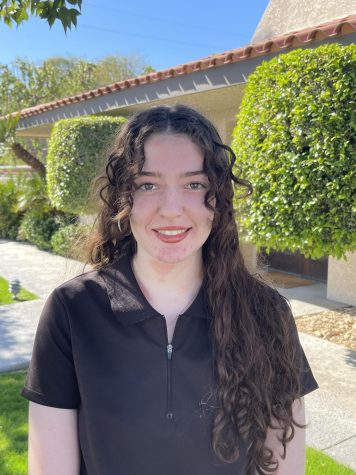 Nicole Mishler, Staff Reporter
Nicole is in her last semester at College of the Desert, majoring in Journalism (AA-T). She is eager to contribute to The Chaparral as she wants to broaden...