March Madness
March Madness is one of the biggest Division 1 basketball tournaments that bring the top teams to battle it out in a one-month tournament to prove who has the best basketball organization along with representing their school. March Madness started in 1939 when only 8 teams played in the tournament, which was won by Oregon. It would then later grow to 16 teams in 1951, then doubling to 32 in 1975, and by the time of 1985 there would be what we see today of 64 teams. The term March Madness came from an Illinois high school official Henry V. Porter who referred to basketball as the term March Madness.
March Madness is played through many different stadiums throughout the United States with the championship being played in Houston for the 2023 tournament.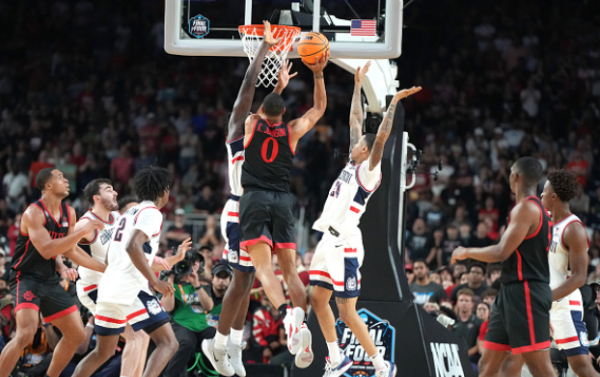 Teams are picked for their seeding in the ranking is determined by the Ratings Percentage Index (RPI). Three factors are used in determining each team's seeding. Those being
Teams winning percentage (25 percent)
Opponent team winning percentage (50 percent)
Opponents opponent winning percentage (25 percent)
The top 10 seeding teams entering the 2023 tournament were
10. UConn (25-8), 9. Arizona (28-6), 8. Gonzaga (28-5), 7. UCLA (29-5), 6 Marquette (28-6), 5 Texas (26-8), 4. Purdue (29-5), 3. Houston (31-3), 2. Kansas (27-7), 1. Alabama (29-5).
Last year's defending Champions Kansas Jayhawks were seeded first for the Big 12 conference going into the tournament. Kansas would have a short run in the 2023 tournament as they would lose a nail-biter game to #8 seed Arkansas with a score of 72-71.
Not only was the defeat of Kansas an upset there were many other upset games to have had to happen with 3 big upsets happening in the first round. With the #13 seed, Furman beat #4 seed Virginia with a score of 68-67. As well as #15 seed Princeton defeated #2 seed Arizona with a score of 59-55.
With what could be argued as the biggest upset to happen in this tournament with #16 FDU taking down one of the hottest teams in college for the tournament #1 seed Purdue with a shocking score of 63-58.
With that defeat over Purdue, FDU would takeover the odds with having a 23.5-point underdog. This would be the biggest NCAA tournament upset in 38 years. FDU would also be the second men's 16 seed to have won their game in the round of 64 making this win over Purdue a historic win.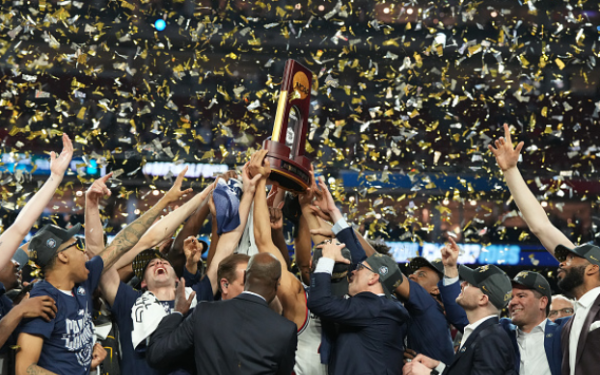 With some of the top teams in the tournament being knocked out of the tournament the championship was up for grabs. Any team could take the tournament, but what team is willing to strive for it? UConn would do just that defeating San Diego State 76-59. This would be the program's fifth national championship.UConn would have a total of 120 points of margin in their 6 games. Along with the impressive win, this would also be UConn's first time back in the Sweet 16 since 2014.
Along with the great performance by UConn came a viewership of 14.69 million viewers on CBS for the final game of UConn Vs. San Diego State. As well as the four Elite Eight games had an average of 8.68 million viewers which is down 14% from last year and the two Final Four games had an average viewership of 12.34 million on CBS, which would be down 17% from last year's semifinal games.
Leave a Comment
About the Contributor
Isaac Manaugh, Editor-In-Chief
Isaac is majoring in Journalism (AA-T) at College of the Desert, interested in sports journalism. He is the Editor-In-Chief this year., This is his second...