Are Brendan Fraser and Ke Huy Quan the most-deserving Oscar winners this year?
This year's 95th Academy Awards, popularly recognized as the Oscars, took place at the Dolby Theatre in Los Angeles, Calif., on March 12 and was also aired live on ABC for viewers to tune in and cheer on their favorite screenplay.
Those who watched were either interested for the red carpet looks or to see if their opinions were validated and no in-between. All jokes aside, the event left many individuals pleased considering the trending topics that appeared on social media as well as endlessly shared news outlets.
It was a big night for many renowned directors and actors, especially for the film Everything Everywhere All at Once, which was nominated in almost every category and won seven brackets, which still doesn't beat the 11-time winning 1959 film, Ben-Hur. The 2023 Oscars was hosted by Jimmy Kimmel for the third time and performances were brought by Rihanna and Lady Gaga for a 3-hour long night filled with tearful speeches and an applauding audience. The categories included Best Picture, Best Actress, and Best Makeup and Hairstyling to name a few.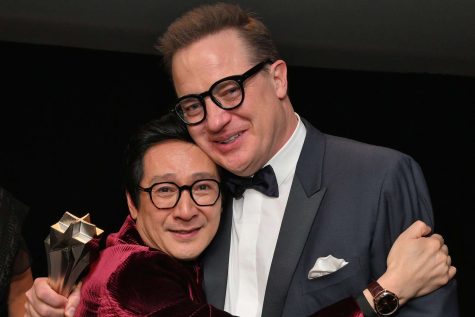 The most praised wins were Brendan Fraser for Best Actor and Ke Huy Quan for Best Supporting Actor. Both thespians worked together in the 1992 classic film, Encino Man, and have recently returned to the big screen after many years absent, so this was long-awaited and well-deserved for the two Oscar winners. Greatest comeback of all time? I'd say so. Fraser poetically expresses in his speech, "It's been like I've been on a diving expedition on the bottom of the ocean and the air on the line to the surface is on a launch being watched over by some people in my life." Quan, a bundle of joy and humble human, briefly shares what it's like to live the American dream by winning his first Oscar. If an award could be given for Best Speech, it would most definitely go to him as he bursts into tears and thanks his mom. He then goes on to mention the importance of having passions and finding something to believe in. "My journey started on a boat. I spent a year in a refugee camp, and somehow I ended up here, on Hollywood's biggest stage," Quan states.
Other winners included All Quiet on the Western Front for Best International Feature Film and Guillermo del Toro's Pinocchio for Best Animated Picture. Those who didn't win, but were still nominated for their brilliant performances were Angela Bassett for Best Supporting Actress in Black Panther: Wakanda Forever and Austin Butler for Best Actor in Elvis.
Regarding red carpet looks, it wouldn't even matter, because the carpet was white. This was due to the weather, so the carpet was covered to protect the guests and camera equipment from intense heat. Moreover, attendees still showed up and showed out. Musician, Lenny Kravitz arrived in Saint Laurent, while Halle Bailey, singer-songwriter, and actress flaunted Dolce & Gabbana.
With every Academy Award show, hundreds of thousands to millions of people talk about whether or not certain works were snubbed and who was best-to-worst dressed. This time around, over 18 million people watched the Oscars, which was up 12% compared to last year's screening. Believe it or not, this is still rather low if put up against the 1998 Oscars, the year Titanic  won Best Picture.
Leave a Comment
About the Contributor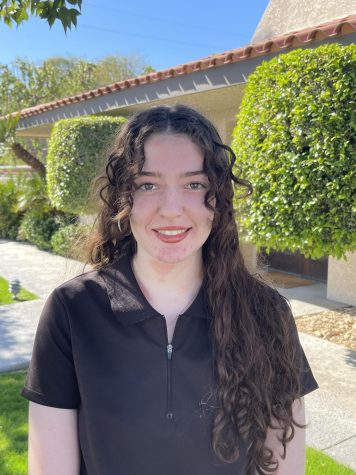 Nicole Mishler, Staff Reporter
Nicole is in her last semester at College of the Desert, majoring in Journalism (AA-T). She is eager to contribute to The Chaparral as she wants to broaden...