Yum Food Fest & Night Market returned for its third annual food and shop vendor event at The Shops in Palm Desert this past weekend (Oct 14 and 15). The event catered to vendors all across Southern California, allowing small businesses such as food trucks and pop-up shops to promote and display their talents to the locals in the Coachella Valley.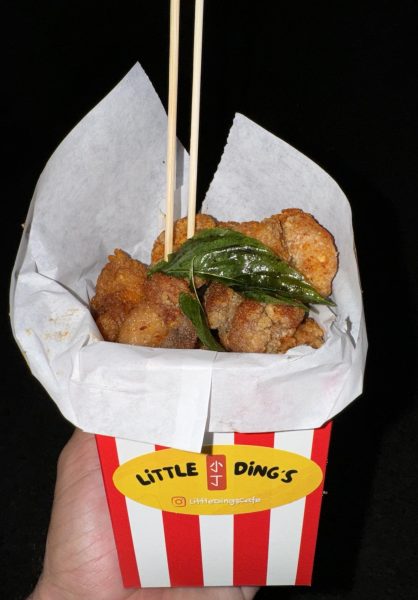 The festival brought diverse food options, allowing foodies to try out new cultural vendors in one location openly. Some food vendors came down from as far as Las Vegas, such as Little Ding Cafe to showcase their authentic Taiwanese street food. Notable local businesses such as Papa Headz, known for their specialized fries, and Valley Fusion Sushi are just a couple of the many food shops representing the Coachella Valley at Yum Food Fest.
The festival hosted shop vendors from different cities in Southern California and local shops from the desert. Some of the Coachella Valley's local vendors included vintage clothing shops Since 2000 and Embracive Gear, who collaborated for the event. Another local business and event sponsor, "Slinging 360," showcased their rental slingshot vehicles this past weekend. New attractions appeared at the festival, such as carnival games, face painting and Axe throwing. Yum Food Fest presented live performances by partnering with local music artists, including the reggaeton party GASOLINA, to mix up the entertainment on the main stage.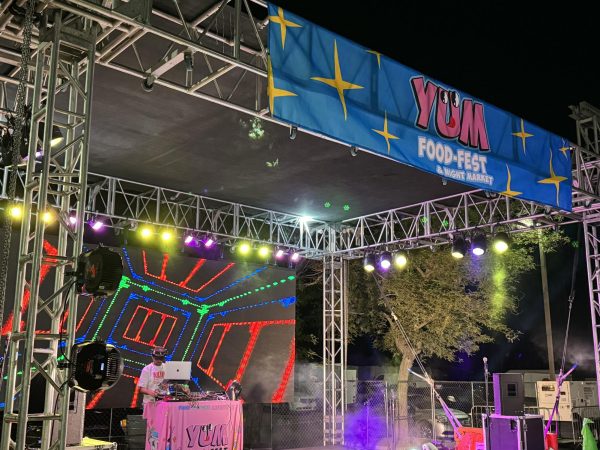 Host and Event Director of Yum Food Fest Jesus Calderon said, "Food Fest is a place for family and friends to gather to take pictures of their food and "enjoy themselves with food entertainment." Calderon and his team strategically hand-picked all the vendors chosen for this event through various screenings, such as social media posts and in-person discussions, to show off their talents in their respective fields.
Story continues below advertisement
With the recent success of the Yum Food Fest, the last couple of years has solidified itself to be an annual event for the years to come, with Calderon stating that he wants to "provide a platform for passionate small business owners" and allow them to showcase their beautiful creations through food, art or products to locals around the Coachella Valley. For more information, check out the Yum Food Fest Instagram for updates on the upcoming events.