Fashion Week El Paseo arrives in luxury with lively ambience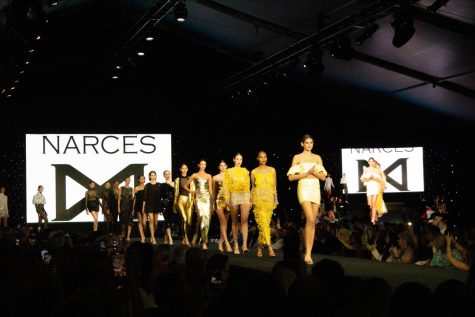 Celebrating 16 years at the Gardens on El Paseo, Palm Springs Life's Fashion Week El Paseo opened its doors to guests on March 17, 2023, showcasing an exciting fashion experience through March 23. 
The event provides attendees with a reception filled with interactive sponsors such as Indigo Auto Group of Rancho Mirage, who decorated the area with the latest luxurious European vehicles on the market. At the same time, people socialized around various sponsor booths enjoying beverages and appetizers. The venue created a space for guests to unite and express their uniqueness. The event exceeded a warm welcome as multiple age groups and fashion styles, all different from the next, united as one at Fashion Week El Paseo.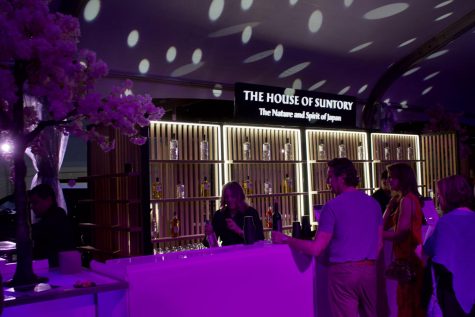 The lineup consisted of many designers who brought their A-game and individuality to the runway. Jazz Acuna, the marketing coordinator of Palm Springs Life Magazine, explains, "With how our program was curated, Fashion Week El Paseo strives to represent how diverse the valley is. We have designers from all walks of life and from all over the world." Guests can expect to watch something new at each show. Designers from the Fashion Institute of Designing and Merchandising will also present collections revolving around their unique styles, such as drag, sustainability, gender-agnostic design, and more. 
Susan Stein, Fashion Week's show producer, tries to collect designers representing multiple fashion categories from off-the-rack, couture, high-fantasy, daytime and evening, and even some rock 'n' roll aesthetics.
Fashion Week El Paseo's opening night kicked off this year with Nikki Yassemi Wirthensohn's brand Narces. The Canadian-based designer and creative director combines her international background with a glamorous aesthetic. Wirhtensohn's collection presents assorted styles, from eveningwear to cocktail and bridal designs of bold colors, metallics, and crystals with a flowing composition.
Fashion Week El Paseo has developed a sophisticated reputation by creating an intimate environment for locals and the fashion community. Acuna expressed the prominence of Fashion Week by saying, "It is important because it's one of the largest consumer fashion weeks. It celebrates the people and community, and not as much for big buyers and sellers." Each year, Fashion Week provides its audiences with innovative designers and runway shows, allowing accessibility to the local fashion community to enjoy global fashion within the Coachella Valley. 
Leave a Comment
About the Contributor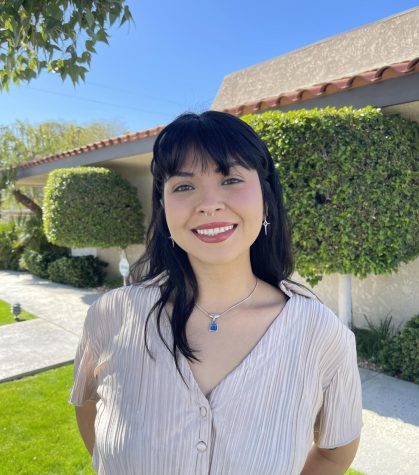 Brianna Jaime, Copy Editor
Brianna is a second-year student majoring in Journalism (AA-T) at College of the Desert. She has a background in psychology with an interest in media and...