COD's English as a Second Language program is helping students better connect with the community
College of the Desert's English as a Second Language program has a lasting impact on students.
The Chaparral was allowed to observe the ESL noncredit program that empowers students from all walks of life to learn an additional language and form companionships with other COD students.
As students trickle into class, their peers and teacher greet them with a warm welcome. Ears are opened, and school supplies are pulled out while instructor, Lisa Davenport, goes over a lesson. The course is spread throughout the week consisting of three to four-hour days.
Driven individuals commit to the curriculum while assisting each other with the most recent learning objectives. All levels are embraced for entry, regardless of previous English language knowledge. COD offers both college credit (ESL) and non-credit (ESLN). There are six levels, from the Foundations class to level 5 and elective courses.
The interactive courses encourage students to communicate with one another so they can learn through difficult words or phrases. Davenport includes, "our classes focus on grammar, reading, writing, listening, and speaking." This introduction will prepare students for the following levels as they continue their education.
"I see students gain confidence in themselves and their abilities to learn English. My students begin the semester unable to say much at all, but they can have simple conversations with me by the end of the semester. I've heard students talk about results from COD's ESLN classes, including better jobs, promotions at work, the ability to speak to their children's teachers, feeling safe, more confidence in themselves and feeling more connected to their community in the U.S.," said Davenport. Students come from all over the world, such as China, Mexico, Ukraine, Guatemala and Vietnam.
Many activities were performed during The Chaparral's attendance, including hangman, written and verbal descriptions by memory, conversation and reading practice through repetition, word pronunciation with similarities, and adjectives to describe a noun lesson. After speaking to several students, they recognize the progress they've made thus far. Students also notice the similarities between their native tongue and English. For many students, it is their first time taking the class as they are new to the Coachella Valley. Each student comes with a different backstory of arriving in the U.S. and their experience learning an unfamiliar language. One student shared that she had recently learned "how much wood would a woodchuck chuck" tongue twister from one of her coworkers. All students share the same goal: learn English for better work opportunities in the U.S., communicate with people around them, and relations to personal reasons of fulfillment.
These students take time out of their day to learn a different language even though they have other responsibilities, such as working and caring for their families. Alison Airhart, professor for ESLN, says, "The ESLN program at COD helps adults not fluent in English gain the necessary skills to reach personal and academic goals. By gaining confidence and improving English-language ability, our students become more active members in our community, enter the workforce, advance in their current jobs, or enroll in other educational programs at COD." Most students have recently immigrated from their homeland and come here for a better life. Although their situation differs from those who already have the advantage of speaking English, they are devoted to learning and working through adversity.
Many students have formed friendships over the weeks they've spent together, disregarding the language barrier they may have. They are able to bond through their collective experience of moving from one country to another with little to no knowledge of the English language. One student mentioned that the following language she'd like to learn is Spanish, considering the people she's had the pleasure of meeting during class have it as their native tongue.
Davenport said, "COD's ESLN students are incredibly strong, kind, hardworking and resilient. I have the utmost respect for them and their dedication to their families and learning. I've learned about their countries' food, celebrations and customs – my current class has students from 14 different countries – and a little bit of Spanish, Chinese, Vietnamese, Russian and Ukrainian. It's an honor to teach my students, and every day they teach me that deep down, we are all the same no matter where we come from or what language we speak."
Having the privilege of speaking to the students, The Chaparral was able to learn just how hard-working and bright-spirited these individuals are to not only learn another language that is entirely new to them but to give up what they had to come here.
Taking this course may be overwhelming for some, so it's important to mention the resources COD carries for students who may feel they're struggling in their classes. The Tutoring and Academic Skills Center (TASC) is available for individuals needing extra help. You may check their schedule through the college's website and use the student services tab to look further. In-person and online tutoring are the options they have whether you need help in English as a Second Language or another subject you're taking for the semester.
ESL and ESLN is an excellent opportunity for anyone, ages 18 and up, to continue their education in the English language. You may learn more by contacting the Counseling Office directly at 760.773.2521 or visiting the Cravens Student Services Center at the Palm Desert Campus. Also for further information, please visit https://www.collegeofthedesert.edu/students/acad-prog/communication/esl-esln/.
Leave a Comment
About the Contributor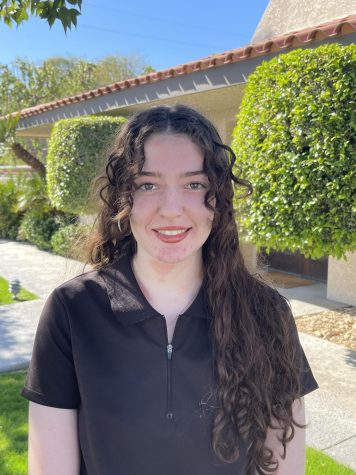 Nicole Mishler, Staff Reporter
Nicole is in her last semester at College of the Desert, majoring in Journalism (AA-T). She is eager to contribute to The Chaparral as she wants to broaden...