Honoring College of the Desert philanthropist Peggy Cravens
On Sept. 30, substantial College of the Desert supporter and philanthropist, Peggy Cravens, passed away at the age of 91.
Peggy and her late husband, Donald Cravens, advocated for students chasing affordable higher education, and with that, they donated $3.5 million to College of the Desert. The Donald and Peggy Cravens' Student Services Center on the Palm Desert campus has been standing tall since 2010 in honor of the couple's contribution to the college's success.
President Martha Garcia made a statement, "College of the Desert has forever been positively impacted by the generosity of Mrs. Peggy Cravens. She has left a beautiful imprint at our college and in our hearts."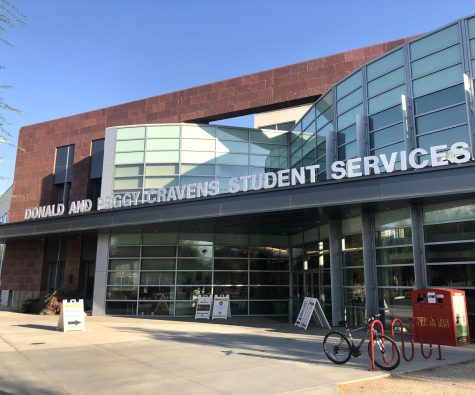 Cravens grew up as a performing artist and left her mark nearly everywhere from Broadway to Los Angeles to Palm Springs. In an article published by the Desert Sun, those who were surrounded by her sang her praises as she made herself a powerful figure in the Coachella Valley arts scene.
She served on the Palm Springs Art Museum and Palm Springs Opera Guild boards, and donated funds to the Palm Springs Air Museum and McCallum Theatre, all while serving as President of the College of the Desert Foundation from 2000-2002, and remained on the board until her death.
Executive Director of the College of the Desert Foundation, Catherine Abbott said, "Peggy left an indelible mark on the College of the Desert Foundation.  She was our President, our Chair of the Legacy Leader committee and our champion for students. We are heartbroken by her passing." Regarding the couple's benefaction to the Student Services Center, Abbott said, "We cannot thank Donald and Peggy enough for their resounding legacy they have gifted to our community. Because of the vitally important building, every year thousands of students discover the valuable resources, tools, and assistance they need to empower them to spread their wings and develop their future."
The Donald and Peggy Student Services Center offers everything Abbott mentioned and more. Counselors, transfer counselors, work opportunities, international student support, clubs including the College's Rotary Club, and the student bookstore are all located inside the two-story building. It is the best place to go for students interested in expanding their interests and skills beyond their education.
In addition to the Student Services Center, a gallery was named after the couple and was presented in 2003 at the College's Marks Center for the Arts. Executive Director Abbott concludes her statement on Mrs. Cravens with, "She is already missed."
Leave a Comment
About the Contributor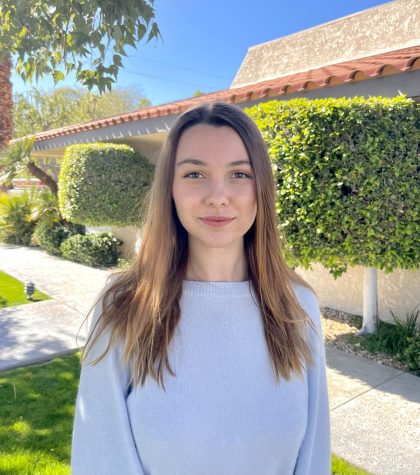 Holly Hinman, Editor-In-Chief
Holly is a second-year student majoring in Film, Television, and Electronic Media (AA-T) at College of the Desert. She has experience in print and broadcast...