COD Roadrunner Radio nominated for multiple national awards and wins first place
College of the Desert's campus radio station, COD Roadrunner Radio, has been nominated for several national awards this year by the Intercollegiate Broadcasting Systems, otherwise known as the IBS. COD media students competed against other colleges and prestigious universities around the country. What are the IBS Awards? According to faculty and staff, they are a big deal and an honor to any college radio station. It's recognition for their hard work on a national scale.
"It's an interscholastic and great opportunity for students to not only gain recognition but, more importantly, see how they fare against their fellow students across the country," COD Roadrunner Radio's Manager Scott Colwell said. "Like all awards, they are supposed to help us recognize the best of the best, so we're always grateful to get some nominations in every year, and [it's] even better when we're able to win in some categories."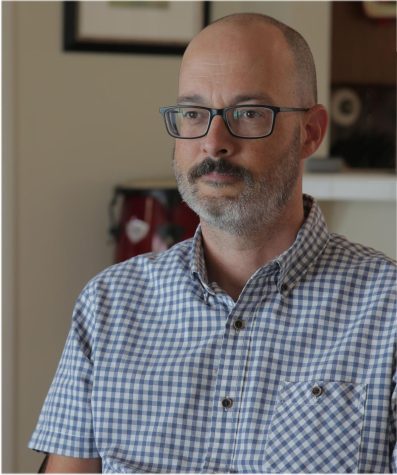 Not only do these awards properly recognize the hours of hard work the Roadrunner students have been putting into their content, but it also helps build their portfolio for future opportunities in the broadcasting field.
COD Roadrunner Radio was nominated for five awards this year, with one first-place winner. The nominations include:
Best Streaming/Online-Only Radio Station

– COD Roadrunner Radio

Most Creative/Innovative Show

 

– 

Decades of Sound by 

Riley Duthaler 

Best Radio Drama

 

– 

Discovering My Identity by Sebastian Garcia Guerra 

Best News Promotion – The Chaparral News Minute by Ethan Penrod & Brianna Jaime
Best Show Promo – Halloween Dance Party Promo by Linda Luna (1st place)
Brianna Jaime, one of the nominees for Best News Promotion, was new to broadcasting when she co-produced her nominated news brief promo for The Chaparral newspaper and was shocked when she initially found out it had been nominated for a national award.
"Being nominated was very surprising," said Jaime. "It was something so random to me. I remember volunteering because it sounded fun, but I had never recorded a radio promotion."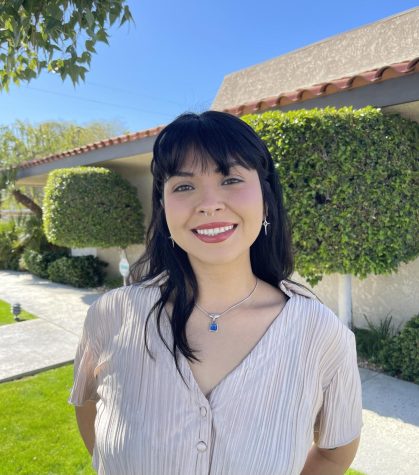 Although she wasn't aiming for an award, she still took the creation of her promotion seriously.
"I enjoyed the process," said Jaime, "After each take, I thought, 'that can sound better,' and I would keep reciting the script until it sounded natural. It was a lot of fun, especially since often I wouldn't say I like hearing my voice. It gets me out of my comfort zone."
Assistant Professor of Media Production Laurilie Jackson says everyone is feeling good about the radio and news program at COD and its many accomplishments especially coming out of a 3-year pandemic.
"I am extremely proud of all our students. Their long hours in the studio and dedication to creating quality content are admirable. This national recognition is such an honor. We are competing against top prestigious four-year universities. COD offers one of the best programs in media production, and these awards are proof," said Jackson.
The winners were announced at the Intercollegiate Broadcasting Systems Annual Conference and Awards Ceremony in New York City on February 25. The event was held in person this year for the first time since the pandemic hit in 2020. In 2021 and 2022 media students were able to attend the conference online only via Zoom conferences.
Since 2013, COD's radio program has been nominated for more than 70 national awards and has brought home many first-place golden mic awards. COD media students in the past have traveled to the conference in New York but were unable to attend this year due to a lack of funding. COD is planning a celebration for the nominees, student workers and 1st place winner, Linda Luna. Details will be announced soon.
COD Roadrunner Radio recently changed its name from KCOD. College of the Desert's radio station is no longer airing on 1450 AM and 99.9 FM. It is now an internet-only station and can be heard 24/7 at codroadrunneradio.com and on the TuneIn app. Students taking RTV and journalism classes produce content for air. The radio program is growing in numbers and popularity.
"Even though we are not on terrestrial airwaves, students are creating relevant and interesting content that is airing to a global audience. We have listeners from around the world," Jackson said.
The station is a platform for students to have a voice. This year podcasting is a big focus. You can learn more about the station, staff, and contact information by visiting codroadrunnerradio.com.
Leave a Comment
About the Contributor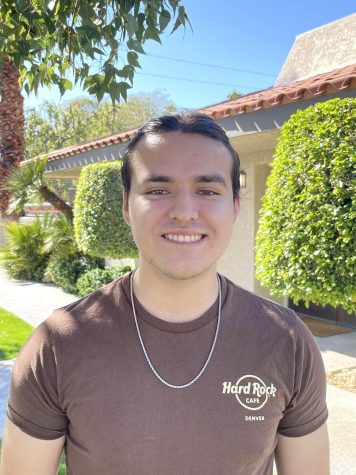 Dean Trombino, Sports Editor
Dean is a second-year student majoring in Journalism (AA-T) at College of the Desert. He has experience in print and broadcast journalism. He interns at...