Legendary jazz singer, Bobby Caldwell dies at 71
Jazz singer Bobby Caldwell died at age 71 on March 14, 2023. His death was caused by complications from a certain medication he was taking that seized his health for over half a decade. 
His wife, Mary Caldwell took to Twitter writing, "Bobby passed away here at home. I held him tight in my arms as he left us. I am forever heartbroken. Thanks to all of you for your many prayers over the years. He had been "FLOXED," and it took his health over the last 6 years and 2 months. Rest with God, my Love." Marry Caldwell and Bobby Caldwell have been married since 2004, 19 years together. He is also survived by his children, Lauren, Tessa and Katie.
He was best known for his hit song, "What You Won't Do for Love" (1978). Caldwell has been in the music industry for well over 40 years. Unfortunately, he became inactive when his health started to decline. His music consisted of many genres such as jazz, R&B, and soul to name a few. He also knew how to play the guitar and piano. In addition to his instrumental talent, he wrote songs for other artists including Amy Grant and Peter Cetera.
Born in New York City, N.Y., and raised in Miami, Fla., he chose to continue the art of music in his teenage years. Before being signed to anyone, he performed at various bars in Los Angeles, Calif. He went on to win the award for Best Foreign Artist at the 34th Japan Record Awards. Although he never won a Grammy, he became popularized for his vocal range and multifaceted career. His music left an imprint on many music lovers as well as other notable musicians.
Caldwell came from a family of music and hosts so performing in front of a live audience was second nature to him. He was signed to TK Records, Atlantic Records and Polydor Records. His success led his work to be sampled by over 100 artists as well as be used in movies counting Hillary Duff's film, The Perfect Man, and Andrew Niccol's direction in Simone, starring Al Pacino as the lead actor. Many of Caldwell's songs were sampled by hip-hop artists like Aaliyah, The Notorious B.I.G., and 2Pac. Common sampled his 1980 track, "Open your Eyes," to create, "The Light" (2000), which received a Grammy nomination for Best Rap Solo Performance in 2001.
In a 1979 interview hosted by Dick Clark at American Bandstand, Clark asks, "Are you a prolific writer, do you write a lot of stuff?" Caldwell responds with, "No, I don't write a lot of stuff and I'm not a prolific writer. I just write from the heart and I write based on actual experiences." Fans will continue to mourn the life of a talented and versatile musician.
Leave a Comment
About the Contributor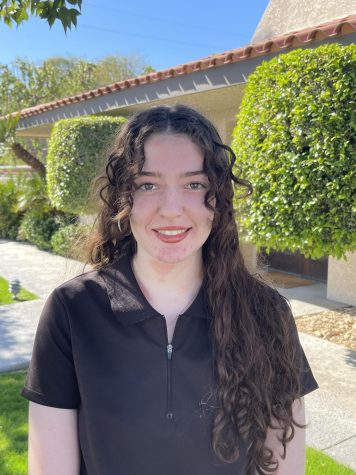 Nicole Mishler, Staff Reporter
Nicole is in her last semester at College of the Desert, majoring in Journalism (AA-T). She is eager to contribute to The Chaparral as she wants to broaden...