Career fair resumes this fall in person
The Career and Workforce Solutions Center helps students find the right job search strategy
The Career and Workforce Solutions Center is holding its Fall 2022 Career and Job Fair on Oct. 13. This is the first in-person career fair since the pandemic started.
The fair is open from 10 a.m. to 1 p.m. at the Fountain of Knowledge on the Palm Desert Campus and is a resource for students wanting to connect with local employers and find jobs or internships.
"It is important for COD students to participate at the career fair because there will be employers looking to hire new staff," said Dr. Frank Ramirez, the career counselor at the Career and Workforce Solutions Center. "It is a great way to get to know the recruiters and make first professional connections and continue these relationships as the students continue with their studies. It is important for many students to have a job while they go to school."
The organizations that participate represent not only full-time employment but also opportunities such as internships and part-time jobs.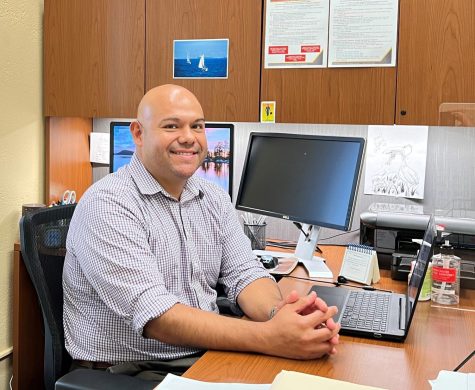 During the pandemic, the career fair was a virtual event. "It is a great feeling, and everyone at the Career and Workforce Solutions Center is excited to have this opportunity to bring employers back on campus and generate all of this energy," said Ramirez.  "A lot of organizations are restaffing now, [so] there will be lots of opportunities." The Career and Workforce Solutions Center has always had a good partnership with the employer community.
"The companies at the fair are from diverse industries, from all the different areas." Ramirez said, "There will be representatives from the education field, we have representations from the media, and we also have representations from the county government." Altogether, 27 companies and organizations have registered to participate in the fair.
Students who are interested in gaining experience through internships are encouraged to seek information early. Some opportunities — like internships with the FBI — open up typically one year before the students can intern there. There are background checks and processes required before they can start.
But it depends on the organization; not every internship requires so much planning ahead. For Students that are graduating, Ramirez recommends starting the process with applications around six months before graduation so they have time to get their resume completed, practice interview skills, and get a strategic job search plan together.
"This is one reason why career fairs are so important," Ramirez said, "the students can meet the person hiring. They have a person and a name to go to, not just a form on a website." Employers often review resumes and offer interviews and hire on the spot, so students need to be ready.
The Career and Workforce Solutions Center has many resources that help students and support them during their job search. Before each career fair, they offer workshops to prepare students to meet the employer. Counselors help students to prepare a 30-second pitch.
"When they get in touch with the recruiters, they will feel more comfortable representing who they are. The pitch helps them represent who they are, representing their brand and the skills they bring to this opportunity. The Career and Workshop Solutions Center also has resume writing workshops and a networking workshop," said Ramirez. Those workshops are offered at different times during the semester as well. Students can find those on our website. Other workshops like the Effective Job Search Strategies are scheduled for Nov. 16.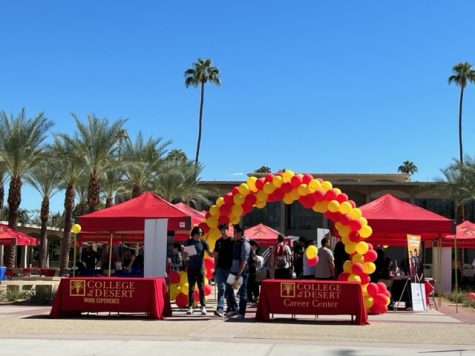 Students can schedule an appointment with one of the career counselors. The counselors help the students through the process of finding the right strategy to get the right job, including resume writing and interviewing skills. The counselors guide students and show them the resources they can use to stand out in the masses of applications companies receive.
"To help students to elevate their chances of finding a job that fits them, we also offer career assessment testing," said Ramirez. "The students can take advantage of that as well." It is free for all COD students.
Students who are unsure what career might be the right one for them can take the Myers-Briggs Type Indicator Test. Once that's finalized, they will get an interpretation with a career counselor for about an hour. "Those sessions dive deep into what the student is interested in and what the student's personality lets them do naturally," Ramirez said.
The other test is a strong interest inventory based on the theory if the student is interested in something, they are going to find the motivation to continue and they will find success. This test looks into what the student's interests are. It gives them recommendations for not only career titles but also industries that would be a good fit.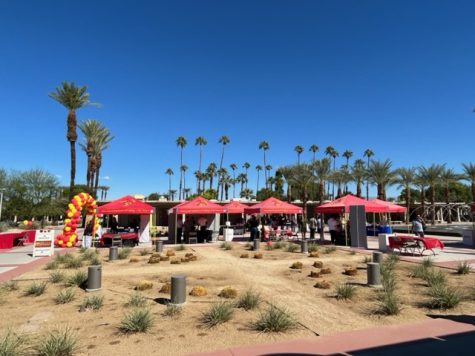 Students uncertain about their career plans are encouraged to visit the center. "It is important to have the language right," Ramirez said. "It helps them to understand themselves better, but also in conversations with parents or counselors when they question their decisions the student can use the right language and they have the information to make those important decisions."
Ramirez wants students to know that there are lots of resources on the Career and Workforce Solutions Center website. There is something for all students whether they are virtual students or for students on campus. To learn more about the Career and Workforce Center and the job fair, visit their website.
Leave a Comment
About the Contributor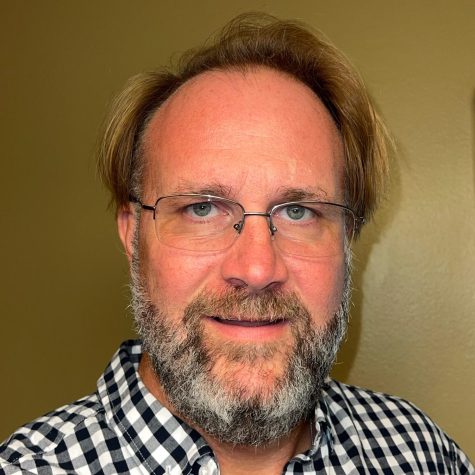 Carl Schoemig, Assignment Editor and Staff Reporter
Carl is an international student from Germany at College of the Desert, receiving his Associates degree in Mass Communication in Fall 2022. He is a returning...