Club Rush 2023
College of the Desert held its annual Club Rush last week on Feb. 15 and 16. Club Rush is organized each semester by the Office of Student Life, with the goal of promoting student and faculty-led groups of people with like-minded interests. This year, the College of the Desert hosted 19 active clubs for those working to establish their base. The event was a success and drew promising traffic. Food, beverages and games rounded out the community aspect of the event and gave the inspired feeling of an involved student body. Club organizers were available to help students to understand their goals for the two-day event.
Danny Torres, the Senior Program Specialist of Student Life, shared that his main goal and hopes for Club Rush were to get students involved in extracurricular activities outside of class, but within the campus community. This would help create a familiar environment among like-minded students.
Rigo Vasquez, President of the Motion Picture Club, says that the Motion Picture Club is new, but has already drawn great interest. His club wants to attract not only film students but all who are interested in creating inspirational motion picture work. The projects are intended to be made as a community with opportunities in many film aspects, ranging from directing or production to writing or editing, and of course, acting.
Adam Bell, part of the Legacy Club, has the goal of organizing fellow Christians, those with a desire to become closer to faith, or anybody looking for a place that they can trust and people to call family.
Josue Garcia, a member of the Robotics Club, is looking to welcome fellow engineers, mechanics, computer techs and all interested and passionate about creating innovative and functional robotics. Whether you are a S.T.E.M. student or have a general interest in creation, robotics is an innovative space.
Corbyn Wild, an advisor of the English Club, hopes to establish this fairly new club. She hopes to create a space for those interested in literature, whether it is in the form of reading groups or creative writing. The club also partakes in literary philanthropy by promoting literacy within the community. This is the place for bookworms and writers.
Bernice Diaz, an advisor of the Fostering Knowledge Club, is striving to create a safe space for current and former foster youth. The club is active in organizing toy drives, support groups, and personal and professional development for the current and former foster community.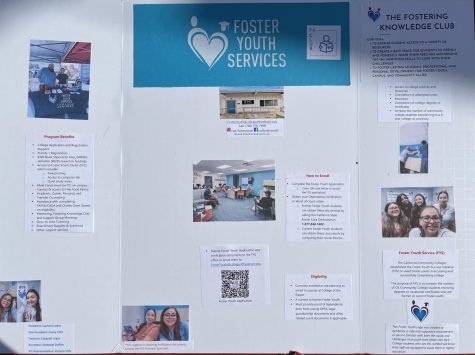 If you want to get out and be involved in the community, you can do it with your fellow student body. These clubs provide knowledge, resources and support. You can join today.
All active and startup clubs are as listed:
Animation Club
Biology Club
Chemistry Club
CODIS Club
English Club
Fire & EMS Club
Fostering Knowledge Club
Future Educators Club
International Club
Legacy Club (Christian Club)
MESA Club
Motion Picture Club
Roadrunner Makers Club
Roadrunner Robotics Club
Rotaract Club
Sexuality and Gender Alliance Club
Student Nurses Association Club
Student Veterans Organization Club
Women in STEM Club
You can learn more information about clubs at College of the Desert and their mission at Student Life.
Leave a Comment
About the Contributor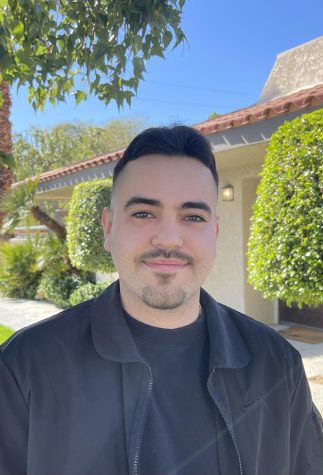 David Acevedo-Ramirez, Sports Reporter
David is in his final semester at College of the Desert, majoring in Communications (AA-T) with a focus on Strategic Communication. Currently completing...